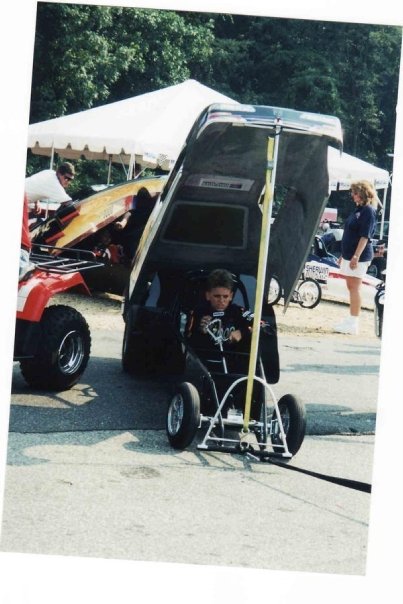 MY SON….. My Best Friend….. My Life!!!  He was born this way….. Racing in the Blood, you can say. When Bunny and Mo met Lil Bear, he was just around eighteen months old. Little did I know what was in store for my little buddy. From that moment his life would be in the fast lane probably forever!  You can read a more detail itenerary of his upbringing in the Home Page. But I will tell you some of what he's achieved and what he is up to now.  Well, at 19, with Bunnys future uncertain with coming down with Breast Cancer, we packed him up and basically sent him to Indy to fulfill his dream. So he joined up with David Powers Motorsports Top Fuel Dragster Team with "Hot Rod" Fuller driving. Fit right in……they all loved him…..and there you have it, now smelling the sweet smell of Nitro instead of Alcohol. He has his Alcohol Funny Car license and now we have to work on getting his NITRO License! Ok……Mr. Powers ran out of money, so Lil Bear was picked up by the Hartley Racing Team on their Top Fuel Dragster……that lasted a season until they ran out of money! Believe me people…….It Ain't Easy out there, cause if it was…………EVERYONE WOULD BE DOIN' IT!  Well anyway, Morgan Lucas of Lucas Racing asked Lil Bear if he would like to join up with his team, which consisted of two Top Fuel Dragster Teams. Morgan was driving one and Shawn Langdon drove the other one. He gladly jumped at the chance to be working with such a wonderful established organization! Again…..Fit right in…… they all loved him…… and so it goes until now…… 2012 Season, he was hired by Steve Torrence Racing with their Top Fuel Dragster. Hopefully one step closer to fulfilling that lifetime dream of his……. Driving One of Them Monsters!!!!! His life is really filling out. He has now become car chief for Torrence Racing and been licensed in a fuel car!
Will keep you informed. Good Luck Son…….You ARE My Life!  Love You……………….:)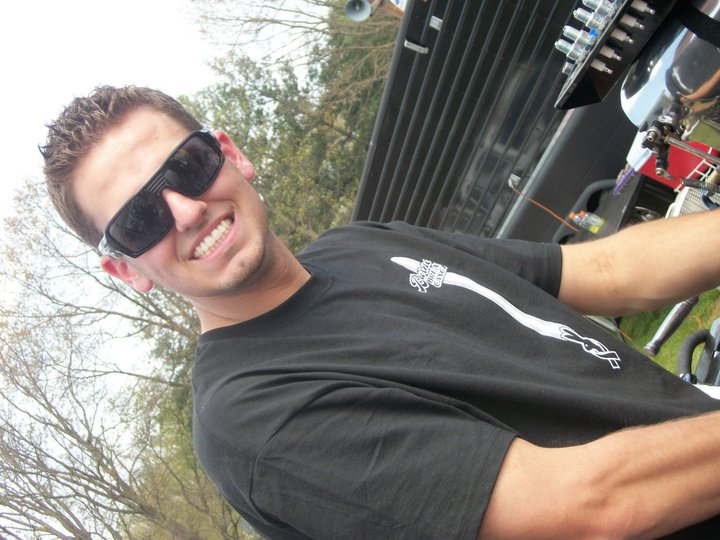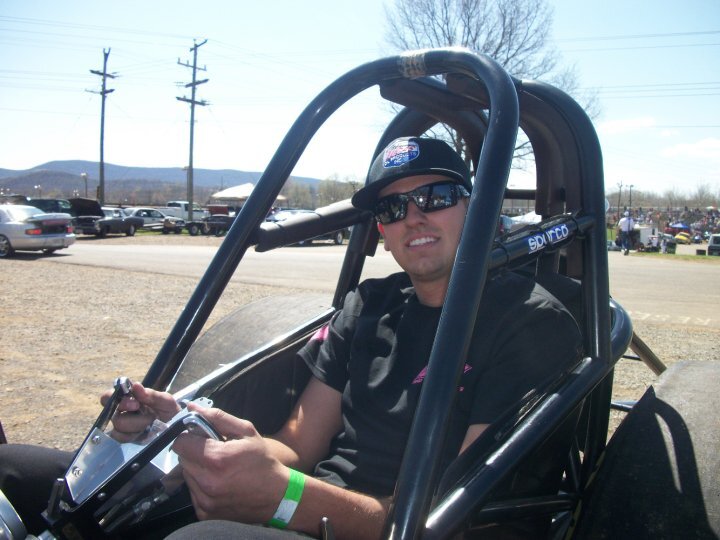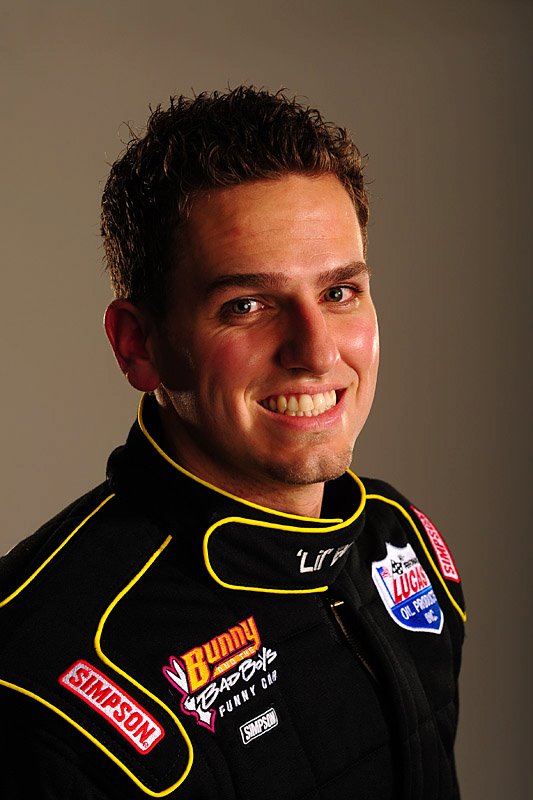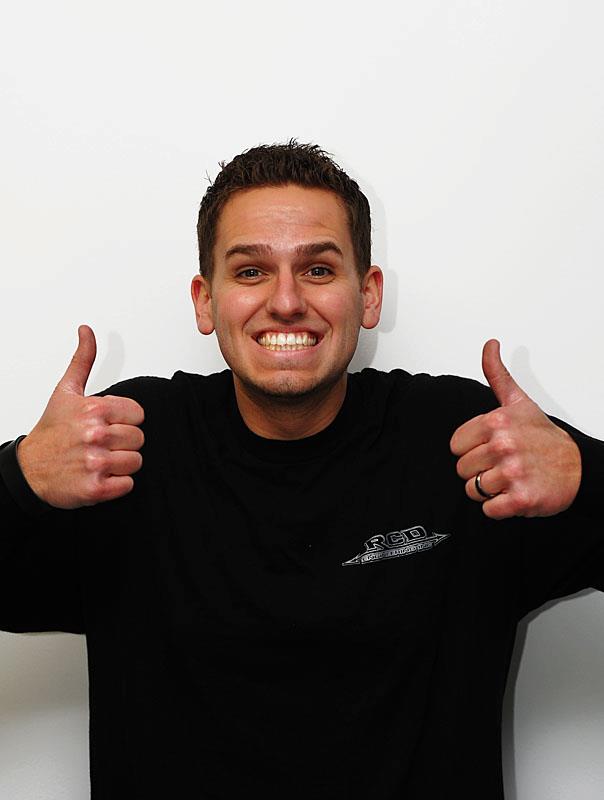 Trust Me, I got Dis!!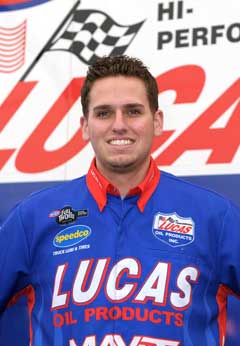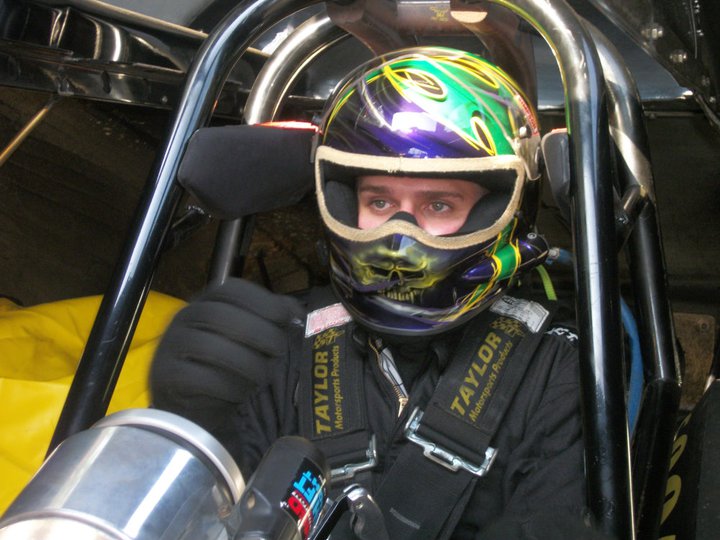 "Lets do this"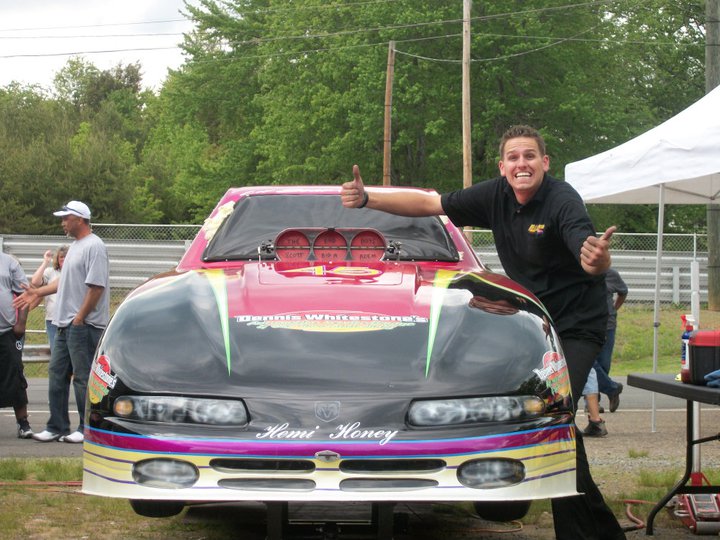 Don't worry,He has his crayons in the truck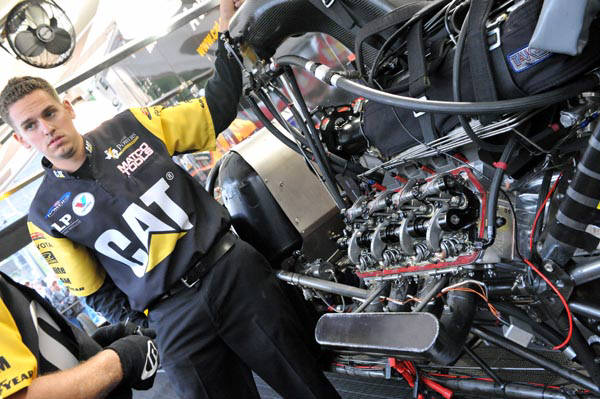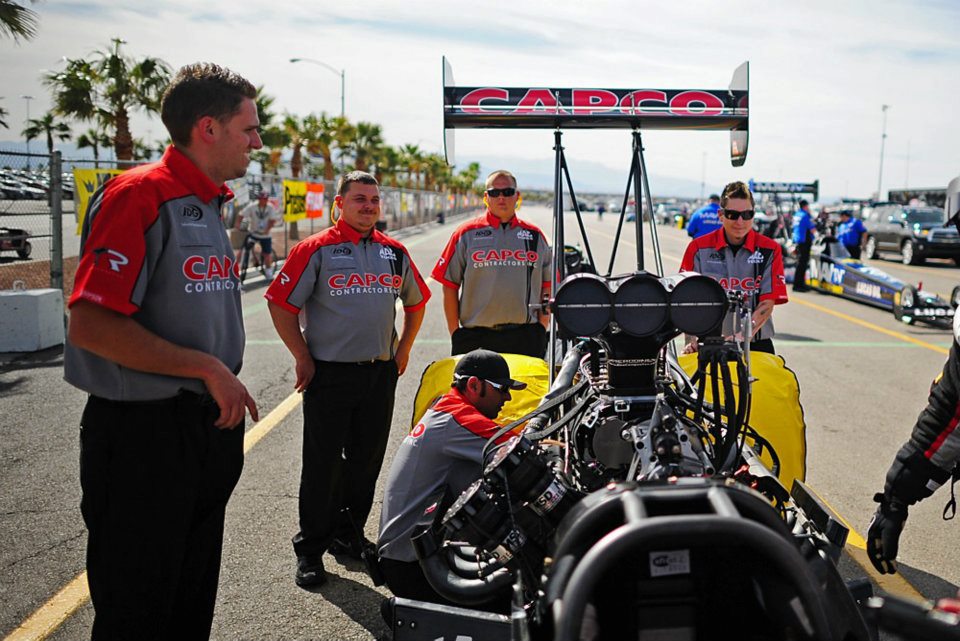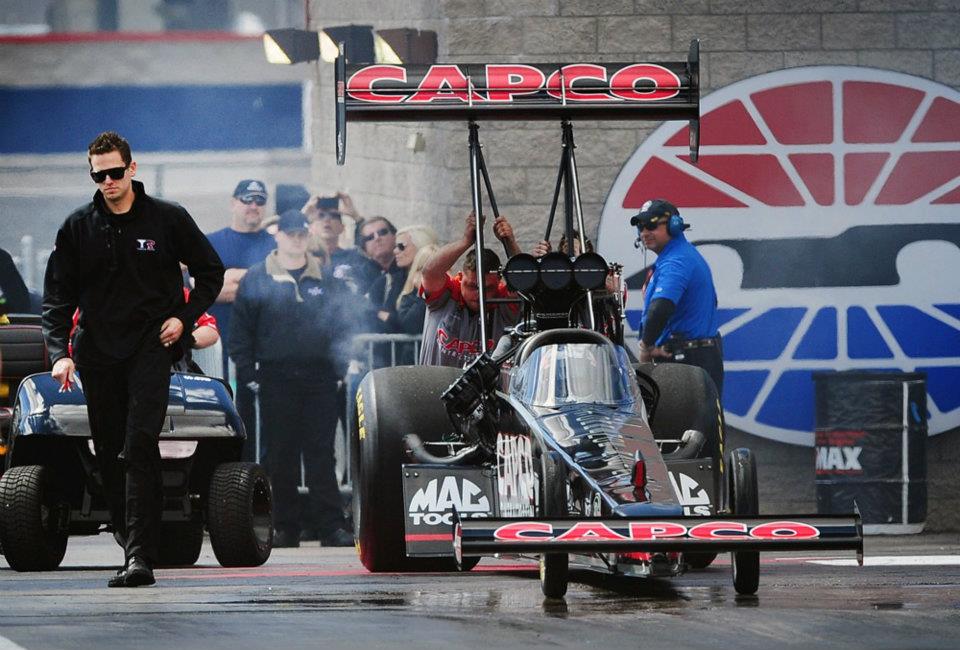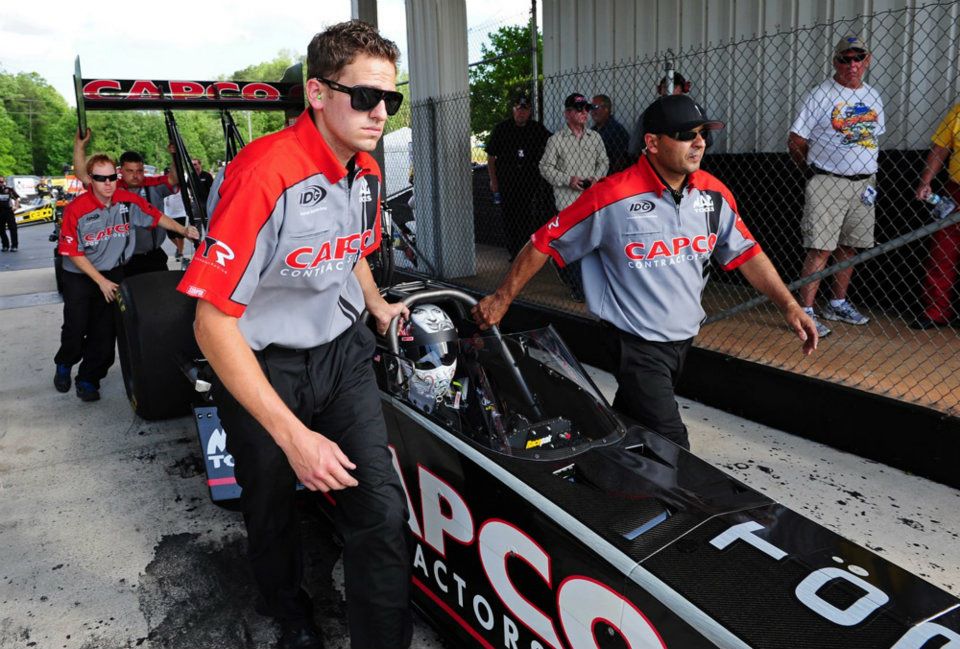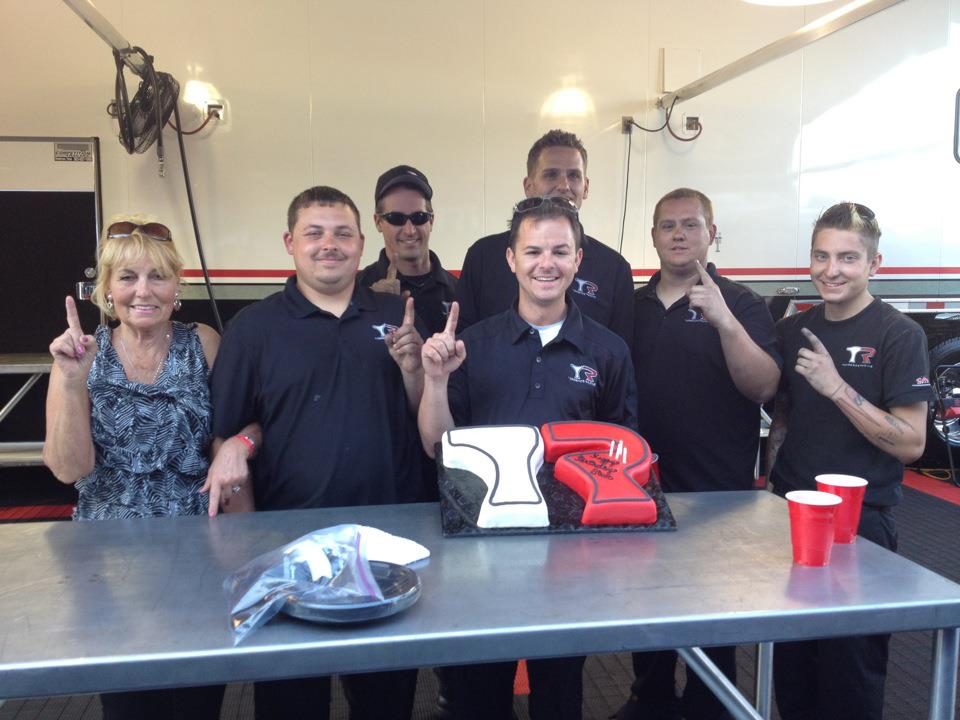 Steve's Birthday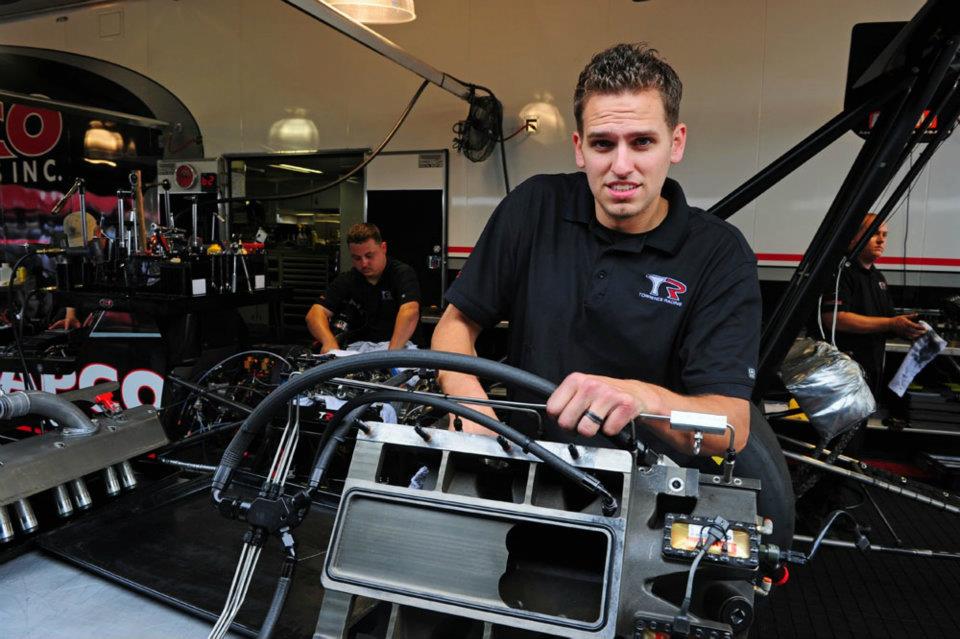 Hey Look its LB!!…oh and Scotty's there too…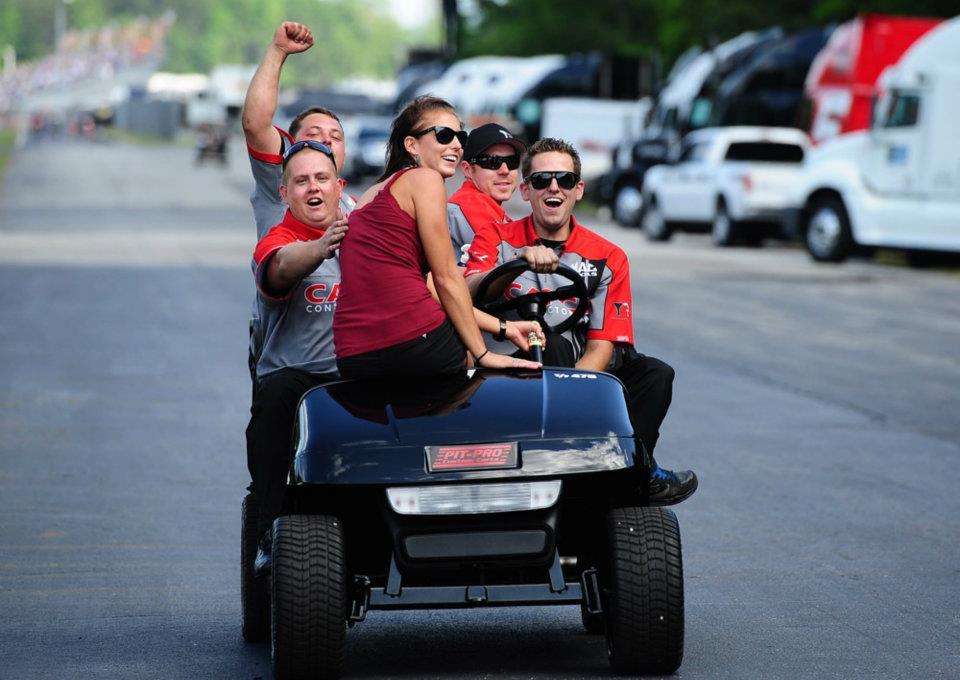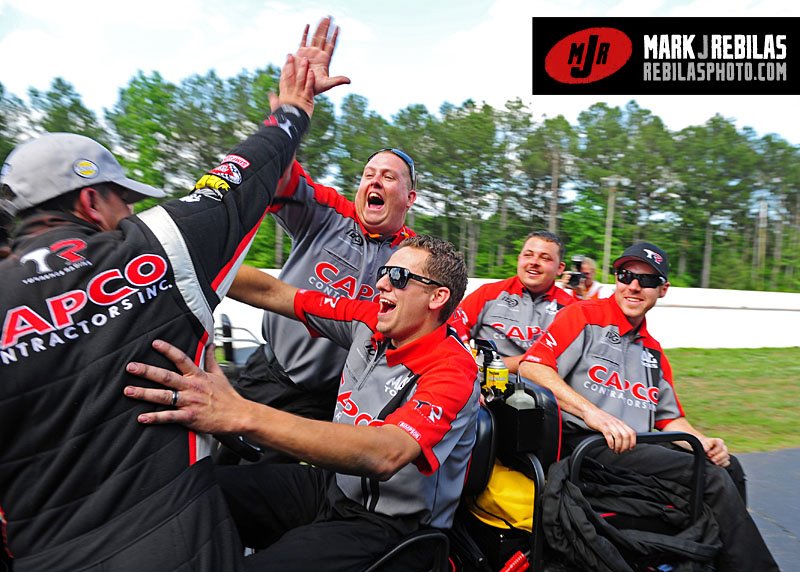 Atlanta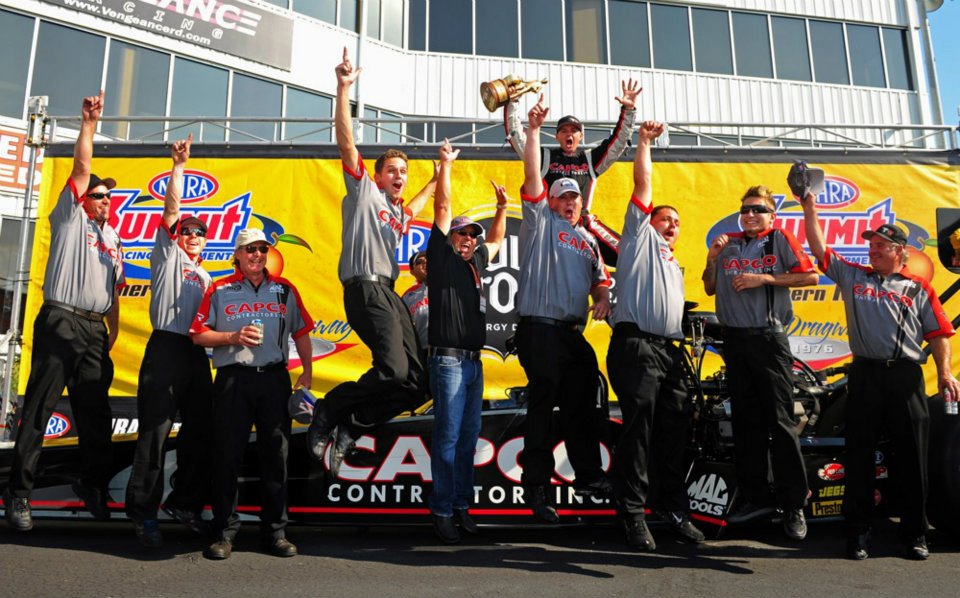 Steve Torrence's First Top Fuel Win
What does the future hold…..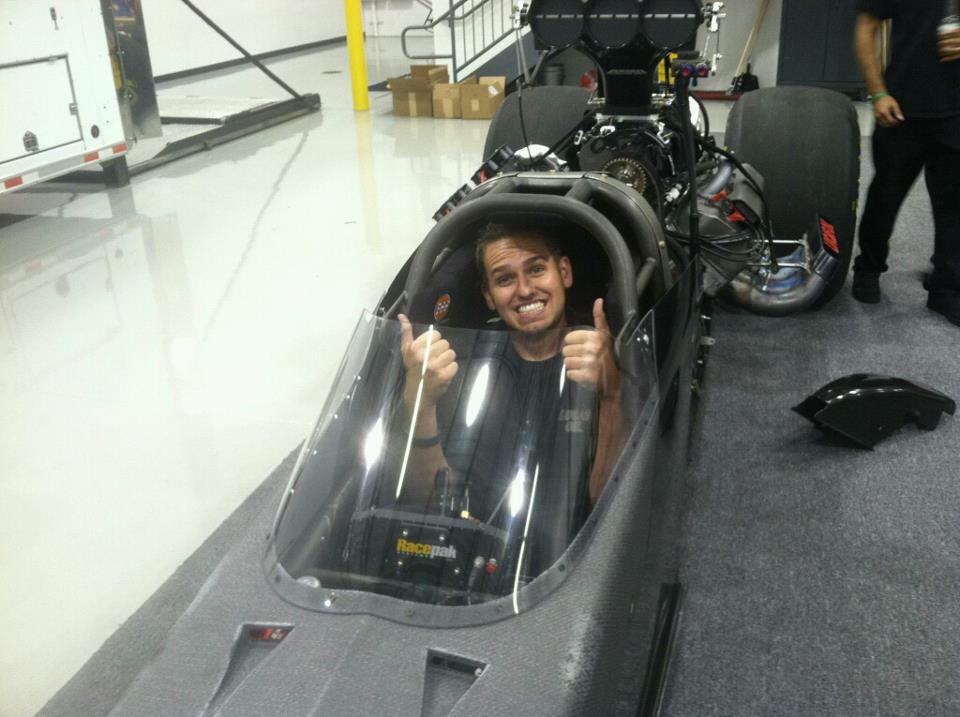 Perfect Fit
Or maybe??


(The apple don't fall far from the tree)