Many of you know that Bunny was diagnosed with breast cancer and in September 2006 underwent a double mastectomy. Amazingly, 30 days later she was back in her Funny Car burning up the track. She is a breast cancer survivor and maintains the philosophy that early detection is the key. This turned out to be Round one.
  
    In early 2007 Bunny underwent the knife AGAIN for a hysterectomy. Amazingly, 5 weeks later she was back in her Funny Car. This was round two.
           
So you think to yourself "What else could go wrong?
In spring of 2008 Bunny tripped and fell at her Spotsylvania home and broke her upper femur(the largest bone in the human body,) not just a little bit either.  She also had to get a new hip revision roughly 30 days before Easter. She was scheduled to race at Eastside Speedway on Easter Sunday.( She has not missed the Easter race in 44 Years!!!!)
Amazingly, (Again) She made it to the race but would not be able to drive. 
Enter " Lil Bear " Pritchett,
who took the wheel of Bunny's Alcohol Funny Car and sped down the track to victory. Bunny is once again "Back on track". She now has her Championship car sitting on top of the new Hot Rodz Diner that has opened at MIR.  Click HERE for pics and full story.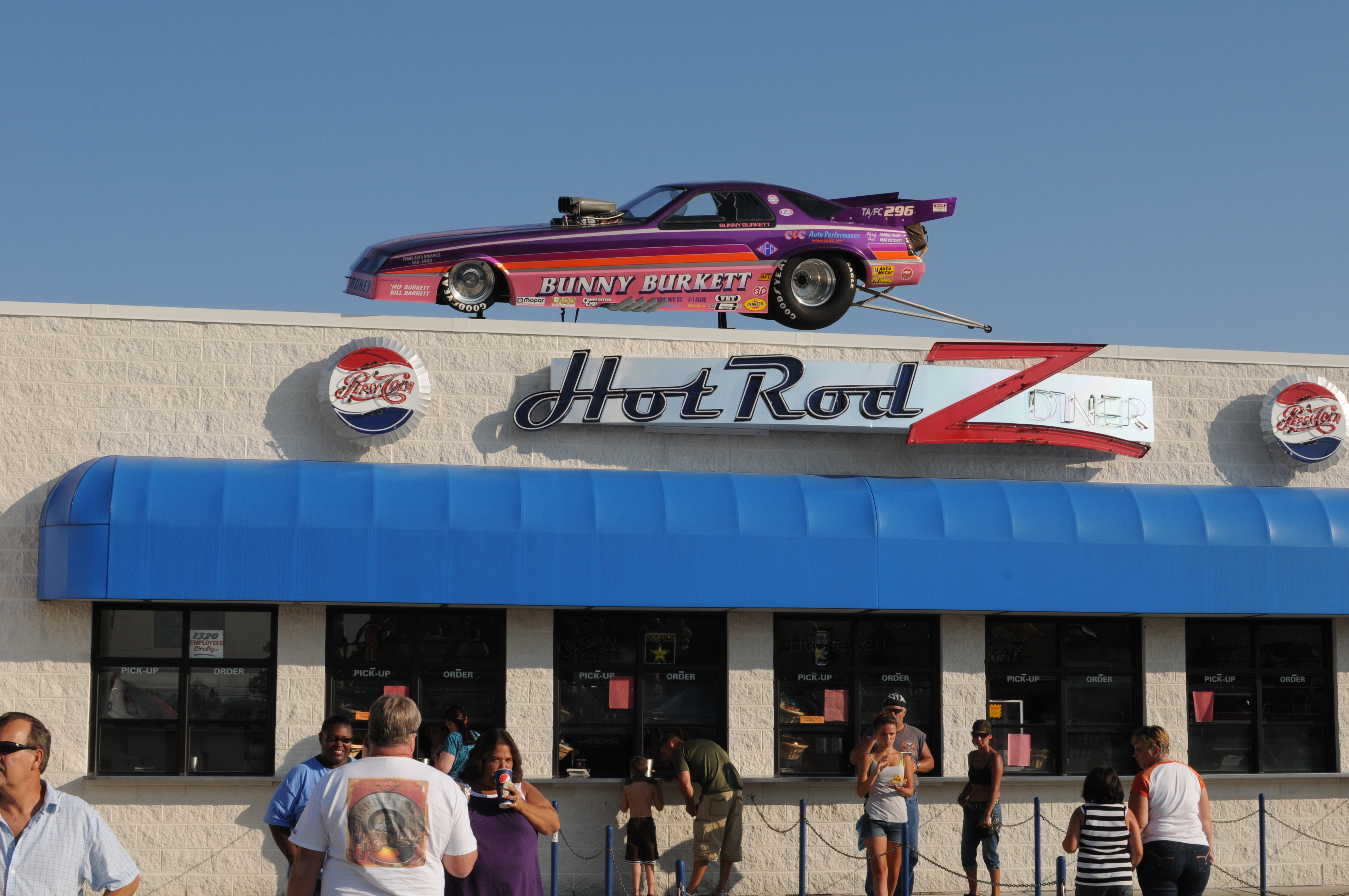 In true "Bunny" style she has shown incredible strength, courage, determination and fortitude throughout her recent battles and as usual has emerged victorious.